About Our Company OnTimeTelecom, Inc.
It all started 10 years ago in a college dorm room, as a group of friends got together and started one of the first online wake up call companies, WakeUpLand. Over time this quickly evolved into our sister website, DialMyCalls, which lets you record a message and send it out to a list of phone numbers instantly. With tens of thousands of customers around the country, we started getting quite a lot of people asking for a similar service with text messages.
About SendMyTexts.com
SendMyTexts is our solution to all the requests we've been getting from our customers for an easy to use text messaging solution. With text message marketing & blasting becoming so large, we wanted to take what we did with DialMyCalls and create something similar for SMS. After looking around at other solutions out there, we couldn't find anything easy to setup and use for both small & large businesses.
Until now, most of the platforms that allow you to begin your own texting campaigns have been clunky and not very user friendly. What we've done is taken our 10 years of experience running user interfaces from calling systems and created an easy to use text message management system. You can now set up your own text messaging campaigns within a few minutes.
About Our Technology
Due to the nature of our business, reliability & security are our companies' top priorities. To ensure consistent, reliable service we have data centers strategically located in multiple locations around the United States. We've picked locations that are the most geographically secure and prone to the fewest possible natural disasters. All of our facilities have 24/7 on site security & technical staff to help with any issues that may arise. We also have fully redundant diesel generators with fuel delivery contracts to ensure that even in rare times of power-loss, our equipement will still remain online.
Our Company's Goal
We look forward to having you as a customer. Our main priority is to help make your life easier & help you and/or your business as much as possible. After all, if you succeed, we succeed, and we try to empasize this with all of our customers. Our customer service team is some of the best in the business and will go above and beyond to help you with any issues or questions you may have. Feel free to call us at 1-800-503-TEXT(8398) any time during business hours and see for yourself!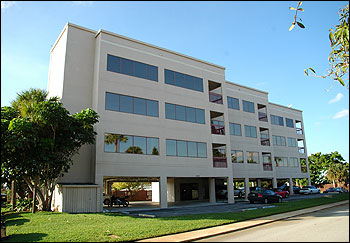 Main office located in Jupiter, FL.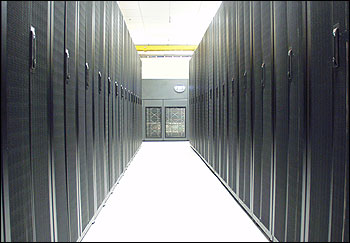 One of our datacenters; located in North Carolina.